Laurel & Vivek's Indian Wedding at the Grand Ledge Opera House

When Laurel and Vivek hired us, they had already chosen the beautiful Grand Ledge Opera House as the venue for their wedding. Since they live in Florida and would be traveling for work prior to their wedding, they were looking for a wedding planner to assist them with coordinating all the final wedding details. Our prior experience at the Grand Ledge Opera House and Month of Coordination package made Pixie Dust Events the perfect fit for them!
Combining Family Traditions
Another important wedding detail was finding a way to cohesively combine Vivek's Indian heritage with a traditional western wedding. In order to give respect to both families, Laurel and Vivek decided on an outdoor Indian ceremony and a traditional western reception. This decision worked out perfectly! Holding the ceremony outdoors allowed them to incorporate the Agni (sacred fire) safely, and the indoor reception gave guests access to air conditioning on the hot September day.
Ceremony and Reception Decor
The downstairs and back patio of the Opera House was used to stage the mandap, ceremony seating and cocktail hour. The mandap was decorated with bright flower garlands, simple white fabric and ornate gold details. Cocktail tables were decorated with blush linens, geometric candle holders and eucalyptus garlands.
For the reception, the upstairs ballroom was used. The decor was inspired by both modern and classic designs. Pops of blush, gold geometric details and colorful wildflower arrangements were used throughout the the ballroom to create a cohesive look. Indian designs were incorporated in the favors (an elephant bottle opener), tattoo station and the custom seating chart. Finally, to create a more intimate space we installed a ceiling lantern display.
Outfit Changes
Laurel and Vivek took wedding outfit changes to a whole new level. During the course of the wedding Laurel and Vivek had three different outfits! The first two outfits were traditional Indian attire and served them through first look photos and ceremony events. Once the ceremony had concluded they both changed into traditional western attire to get ready for the reception.
We loved that the outfit changes were coordinated with different events during the day and had a specific meaning for each activity!
Unique Reception Details
Since Laurel and Vivek are both professional musicians, entertainment was something that was very important to them. To fulfill this requirement they hired the Blue Water Kings Band. We loved the live music aspect and would highly recommend the Blue Water Kings for any event you are planning!
We always love a unique dessert table! Instead of a traditional wedding cake, Laurel and Vivek decided on a pie bar with a large pie for the "cake cutting". The dessert table was filled with traditional pies and Indian sweets. For final touches, we styled the dessert table with modern gold platters.
Final Thoughts
We were so honored to be part of Laurel and Vivek's wedding day! From the bright ceremony colors to the classic reception details this event was a dream to work on. We want to especially thank Garrett and Mikaela Photography for all the amazing photos! Scroll down to see all the gorgeous photos and to check out all of the vendors who participated in this very special day!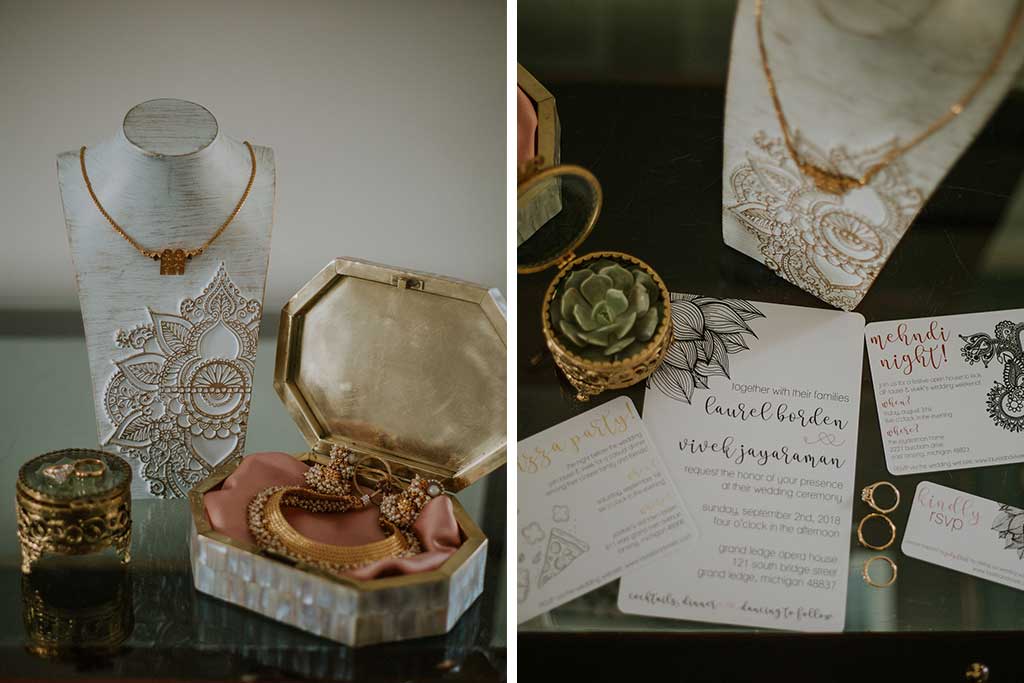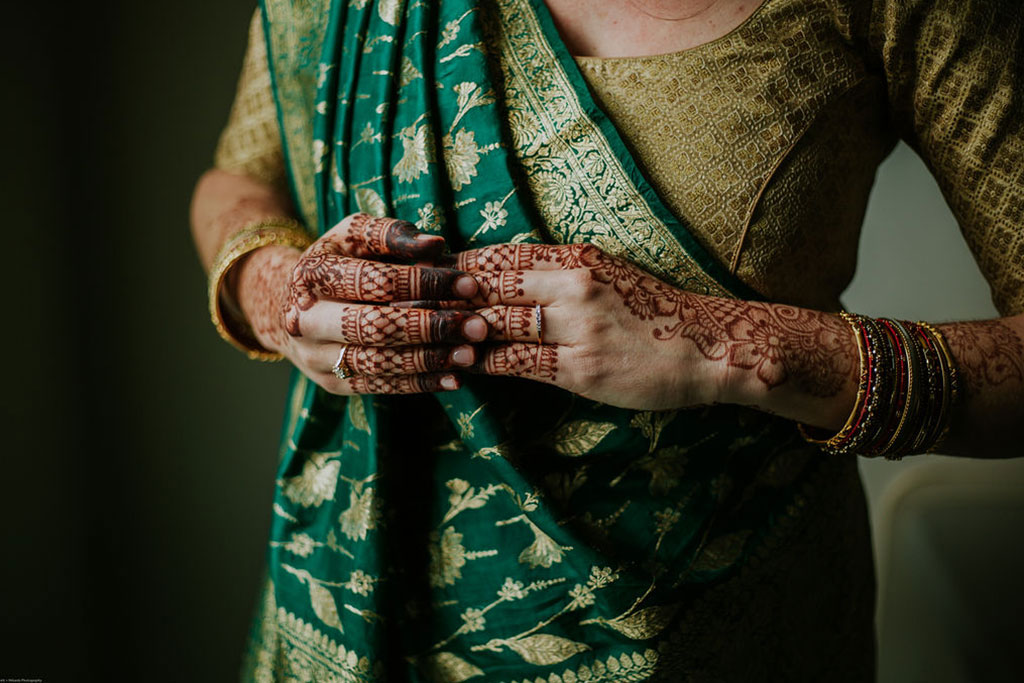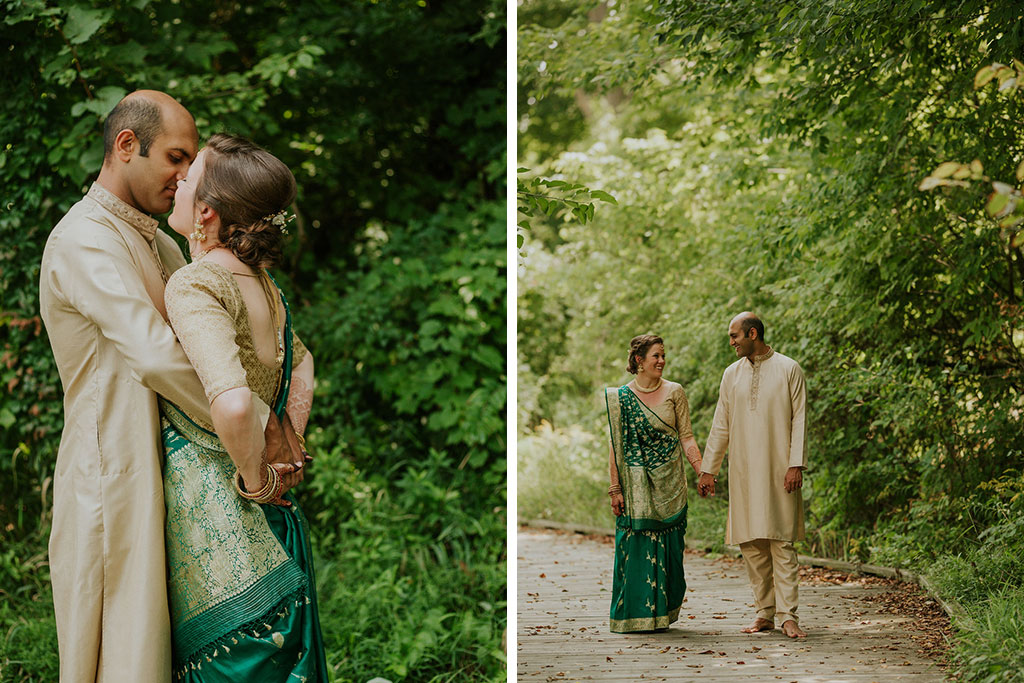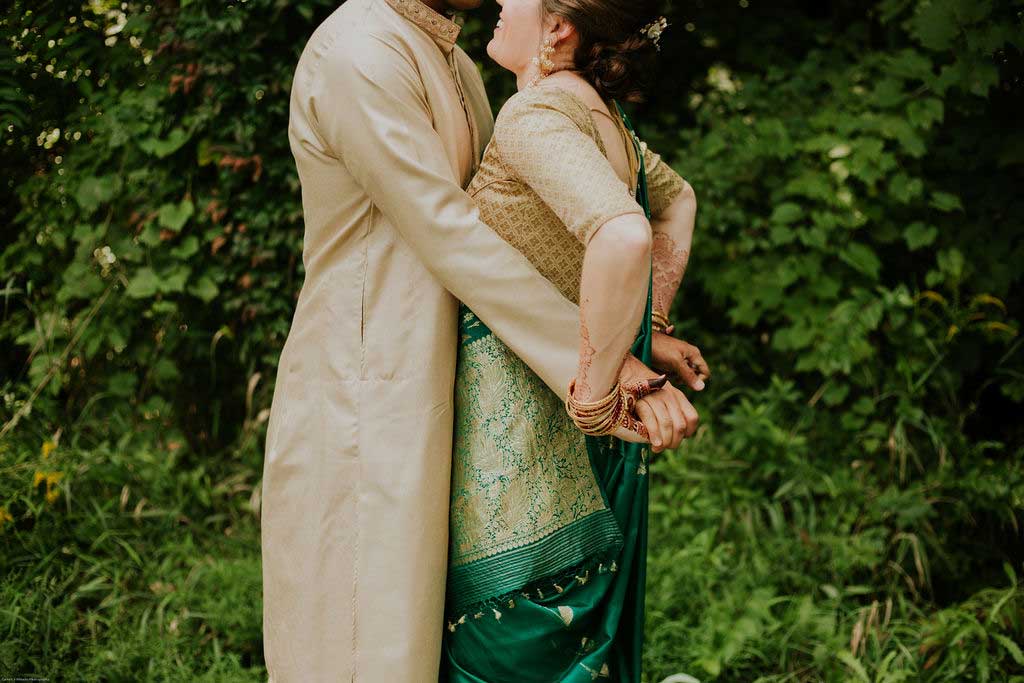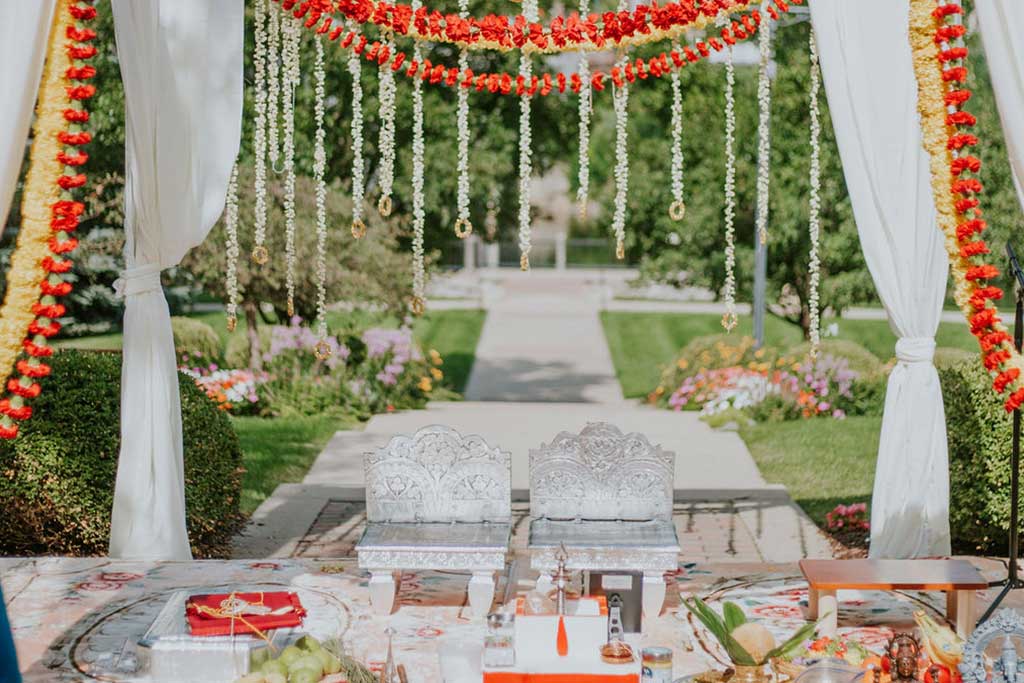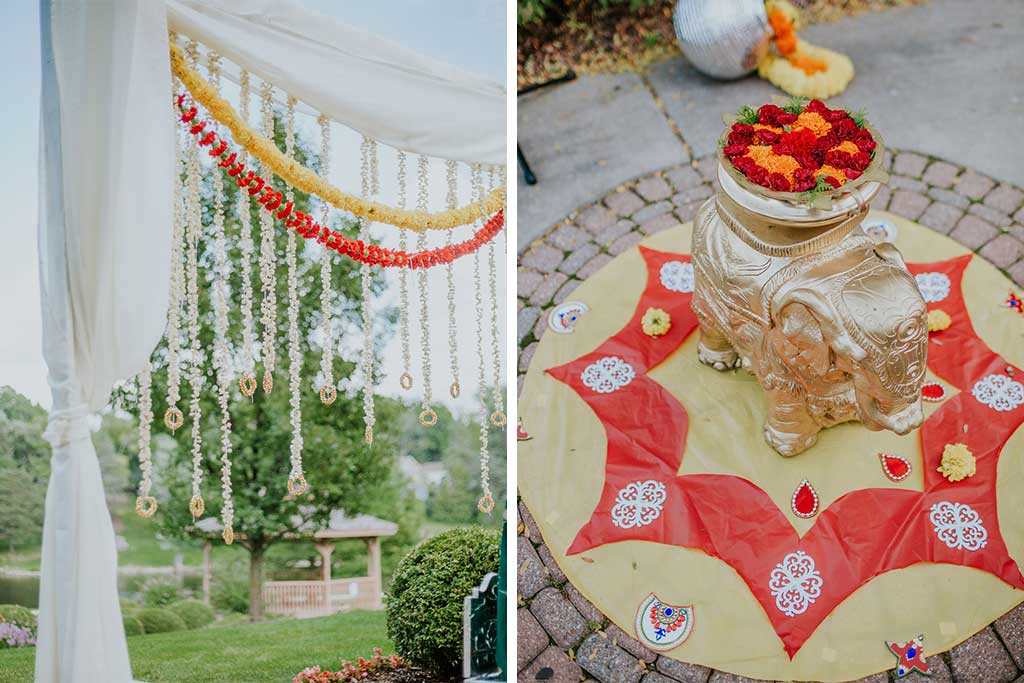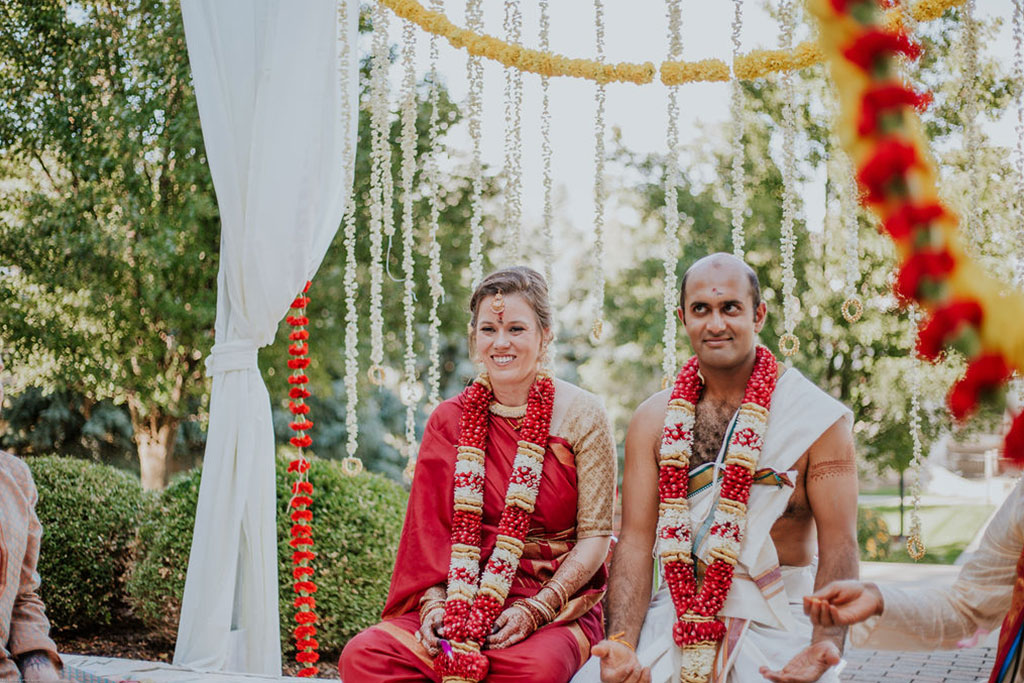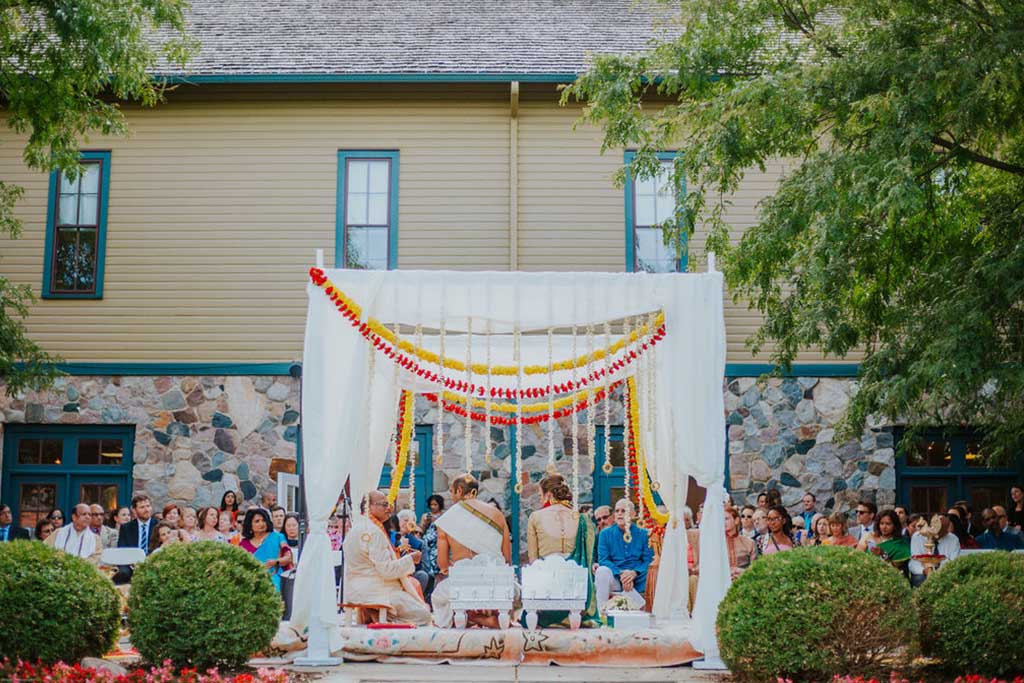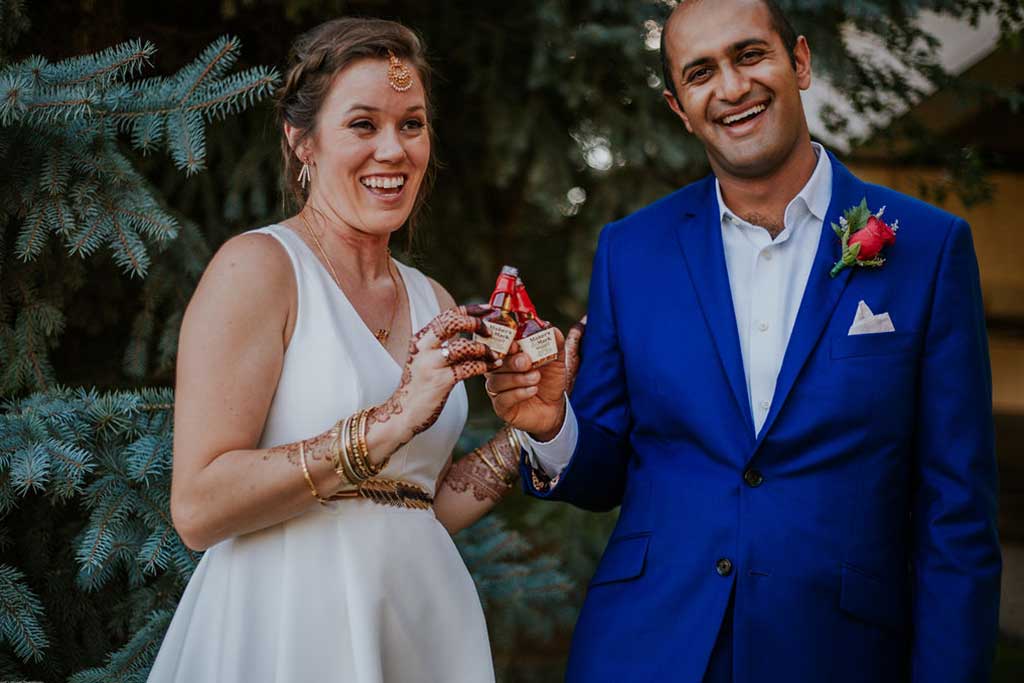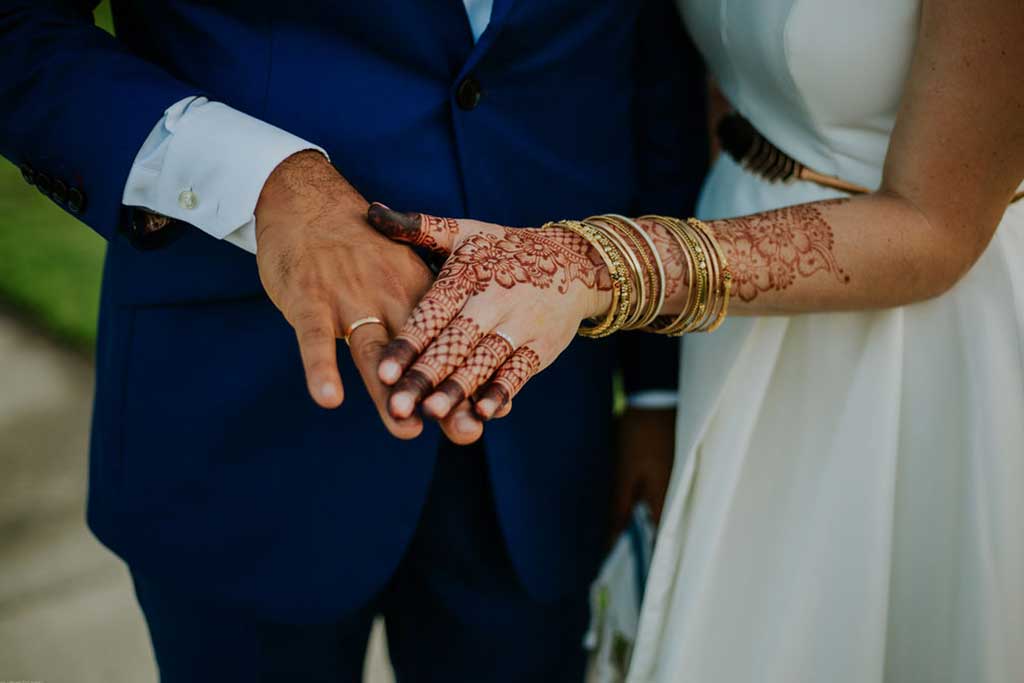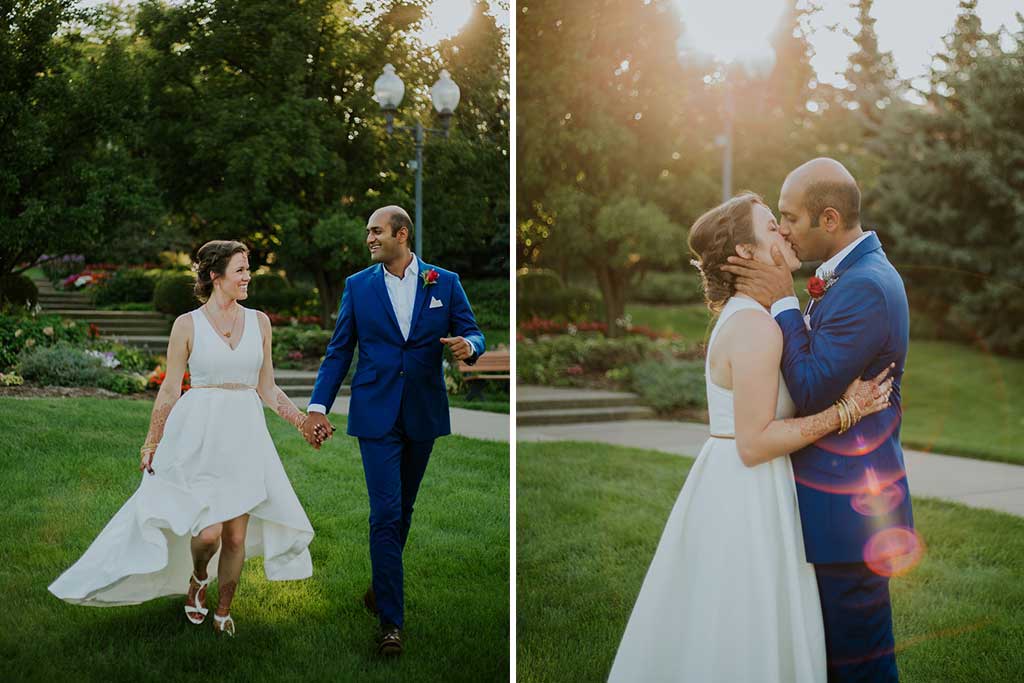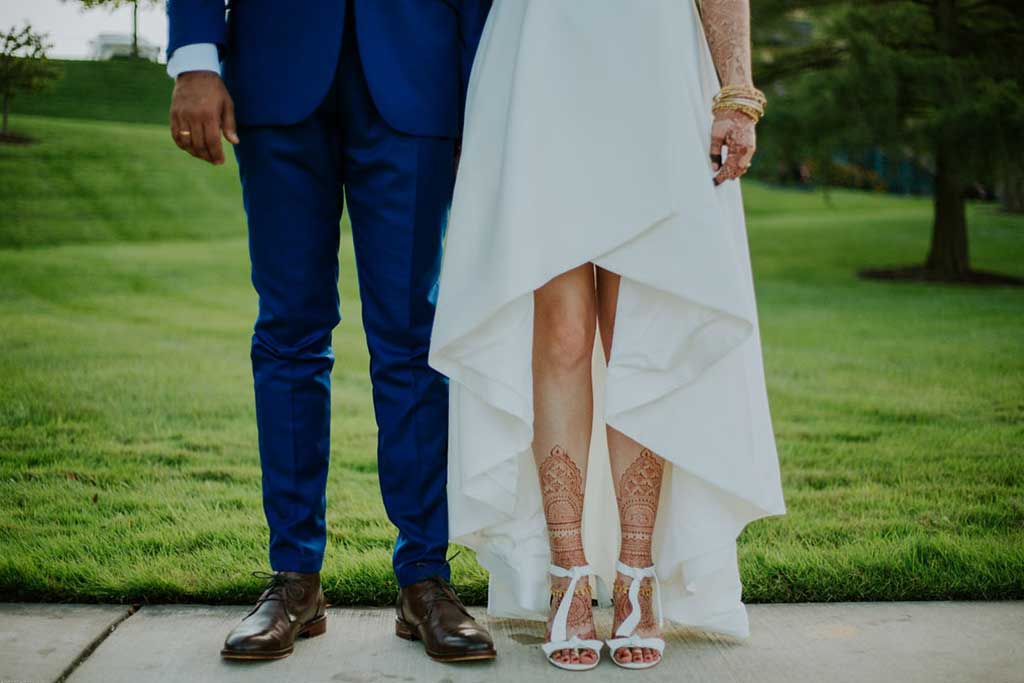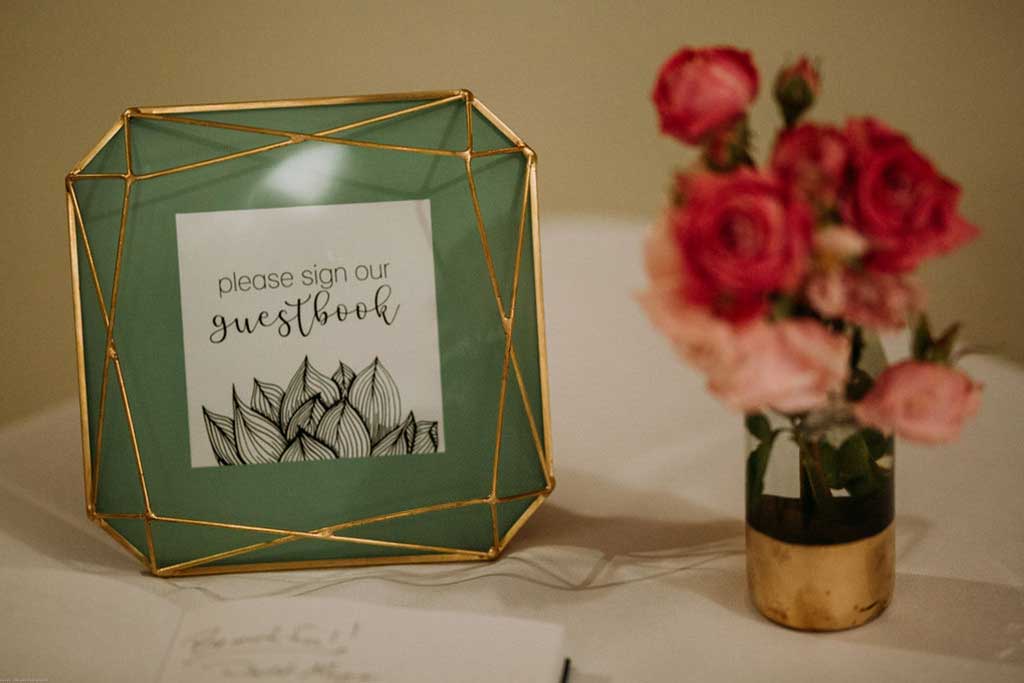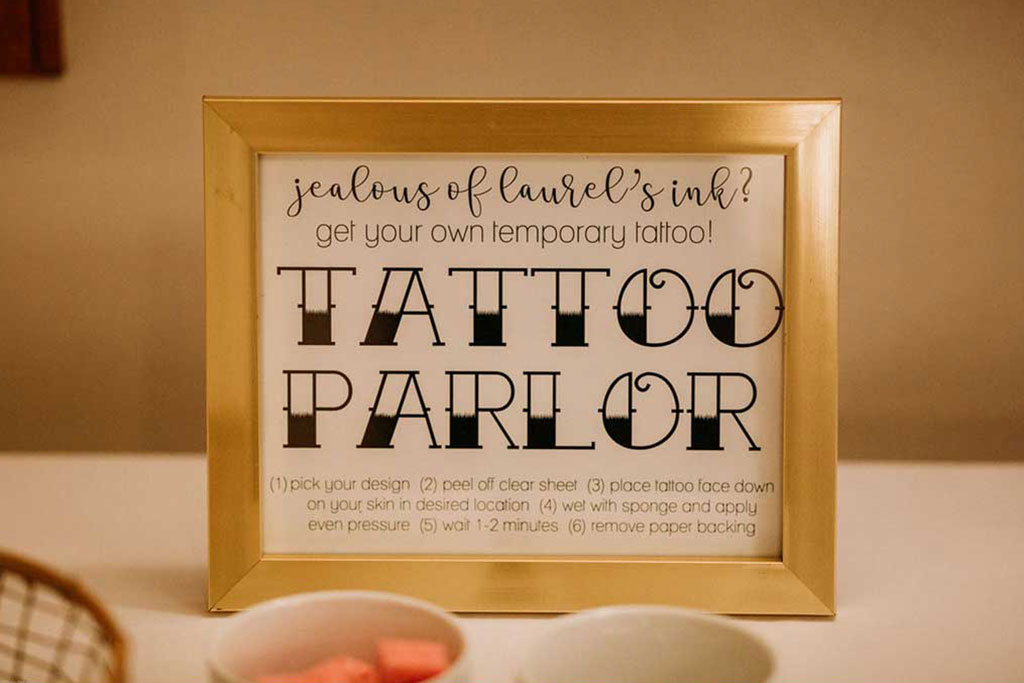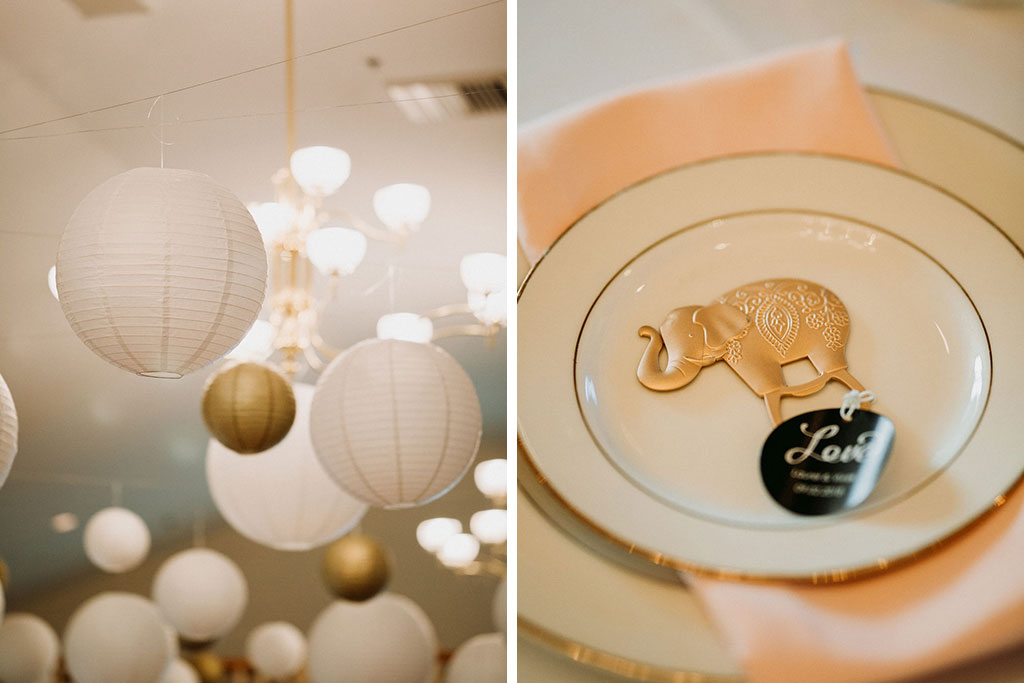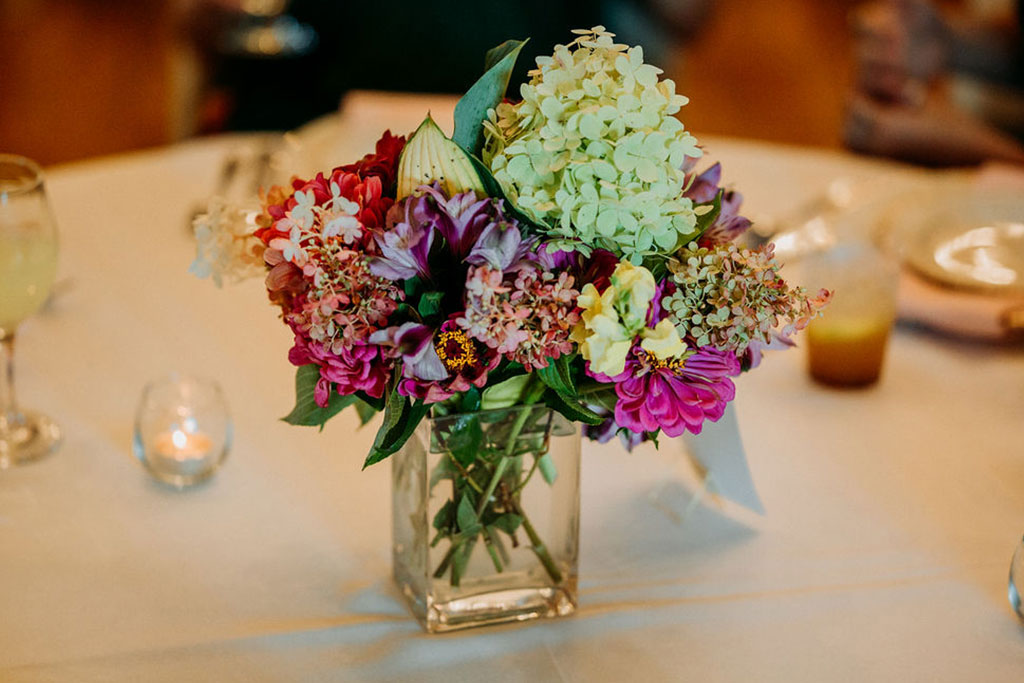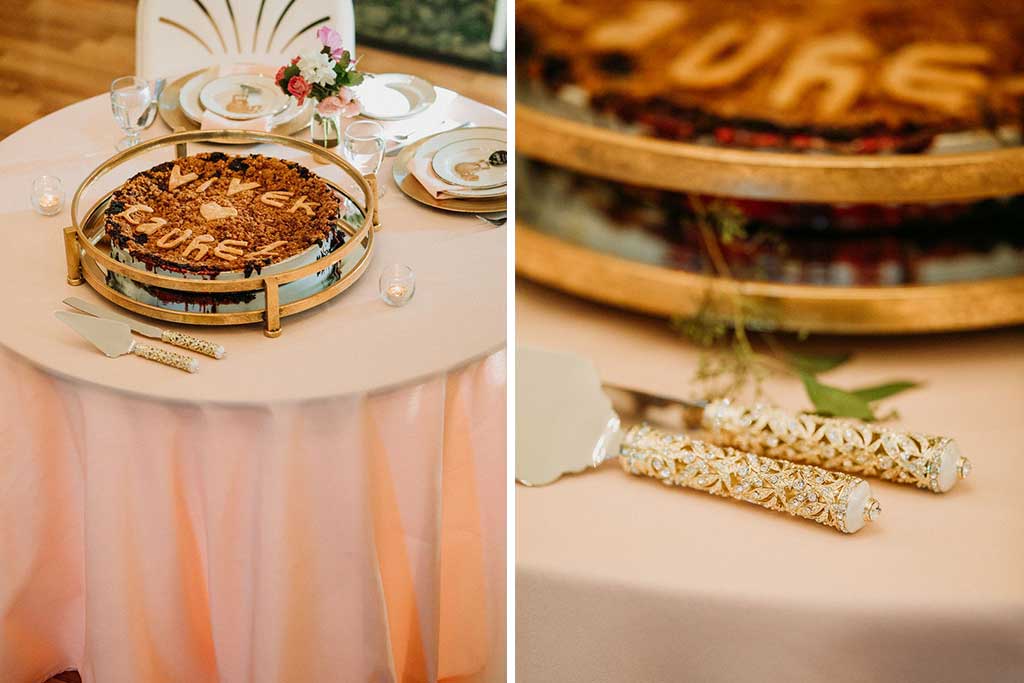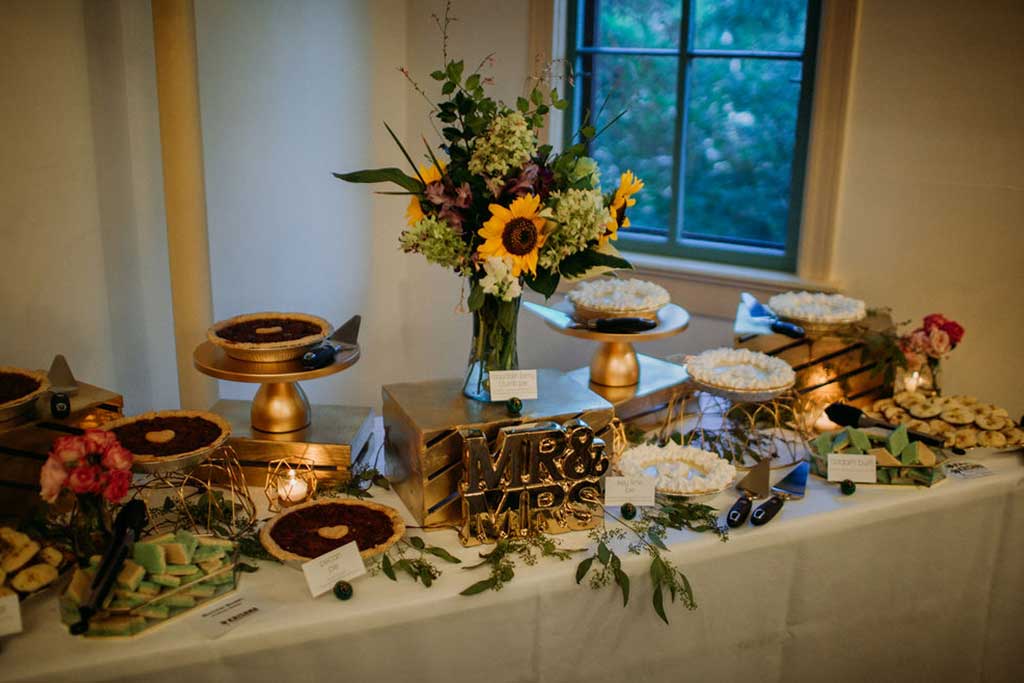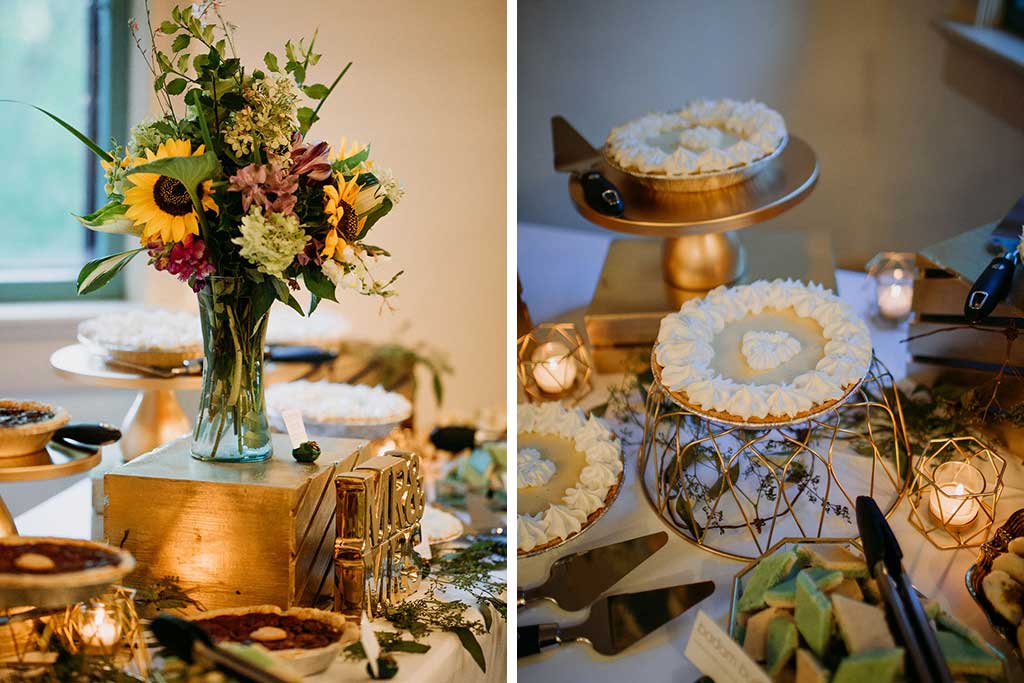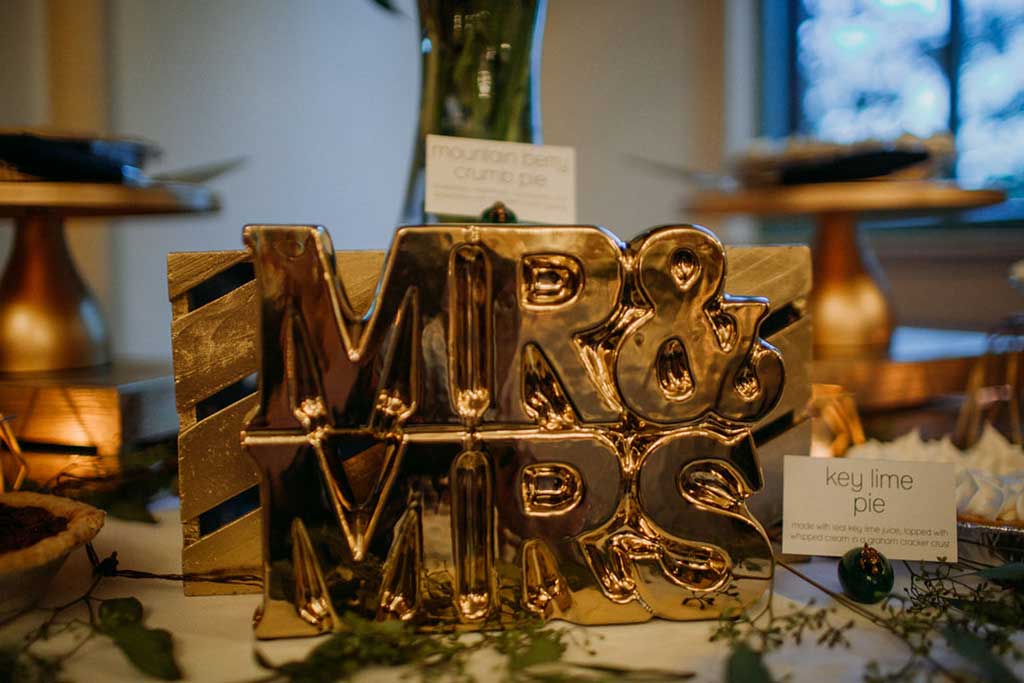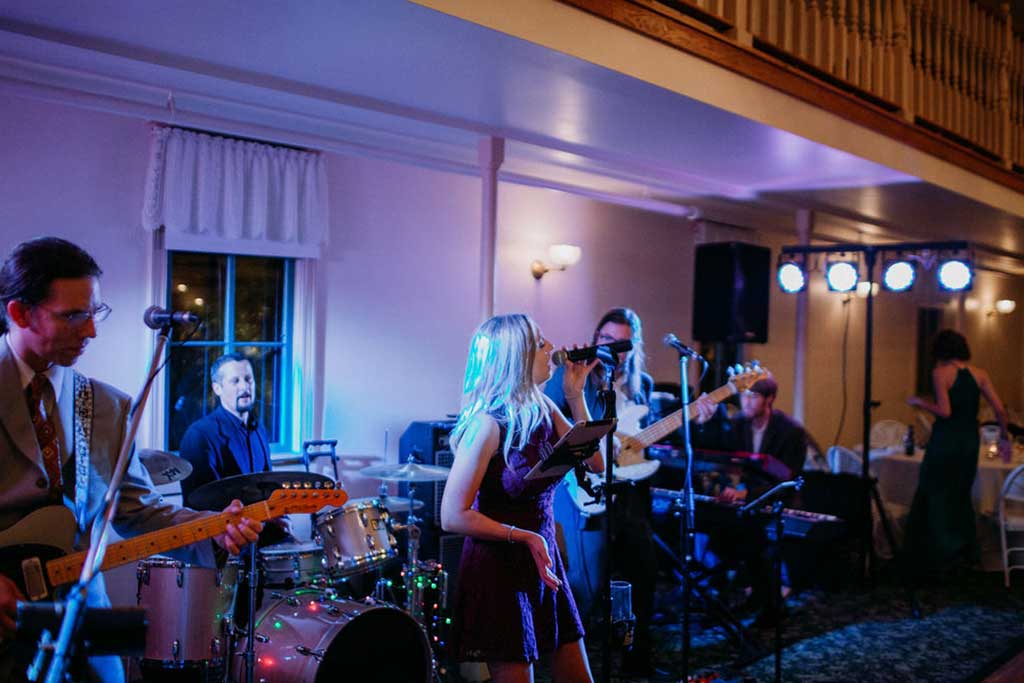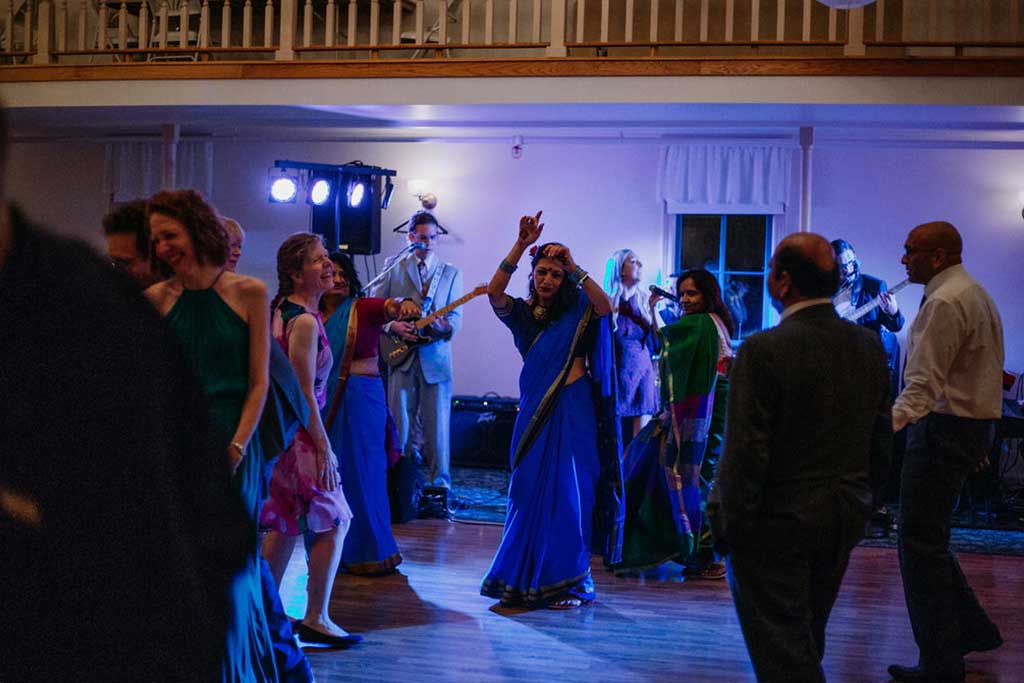 Vendor Credits
Venue: Grand Ledge Opera House | Photography: Garrett and Mikaela Photography | Coordination: Pixie Dust Events | Entertainment: Blue Water Kings | Pie: Traverse City Pie Company | Catering & Indian Sweets: Krishna Catering | Hair & Makeup: A Brushed Event | Henna: Dreaming in Henna