Couple Spotlight: Kristy and AJ's Engagement Story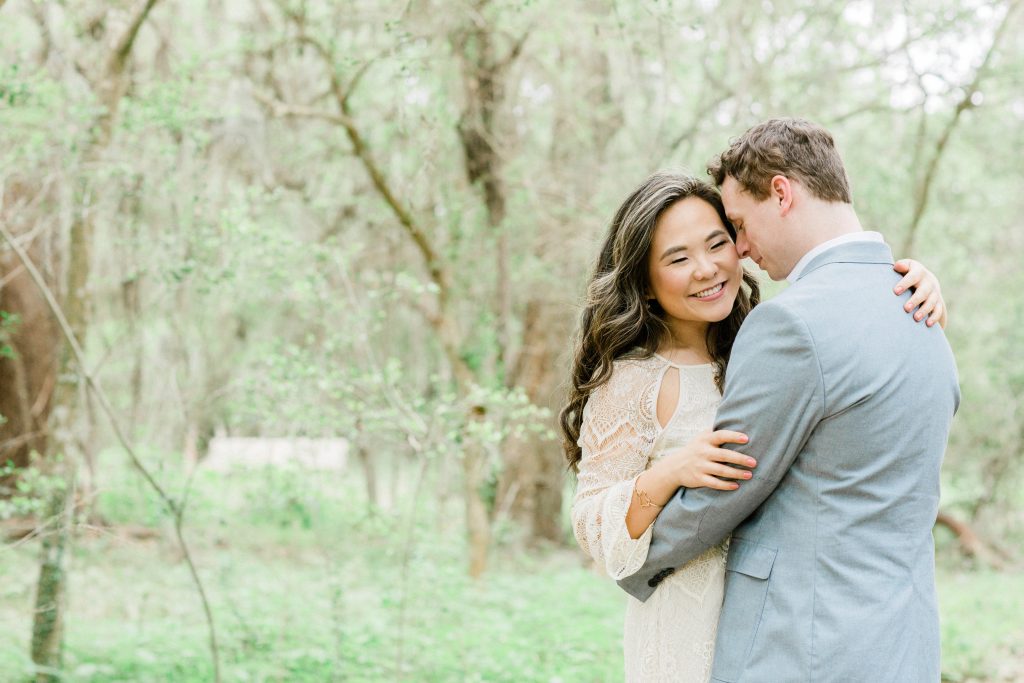 How did you meet?
We swiped right on each other. It was funny because one of my good friends actually chose him from me out of the lot that I had "matched" with and said he looked like he was "cute, athletic, responsible, and reliable". He ended up being all of the above and so much more.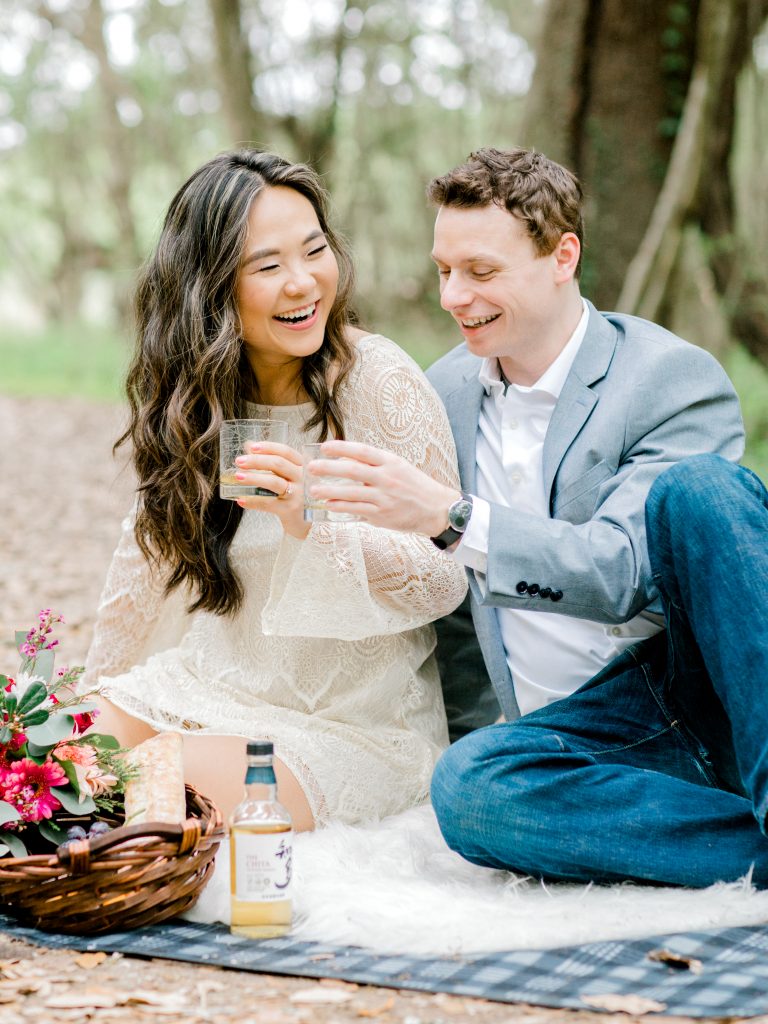 How long have you been together?
We've been together since December 2015.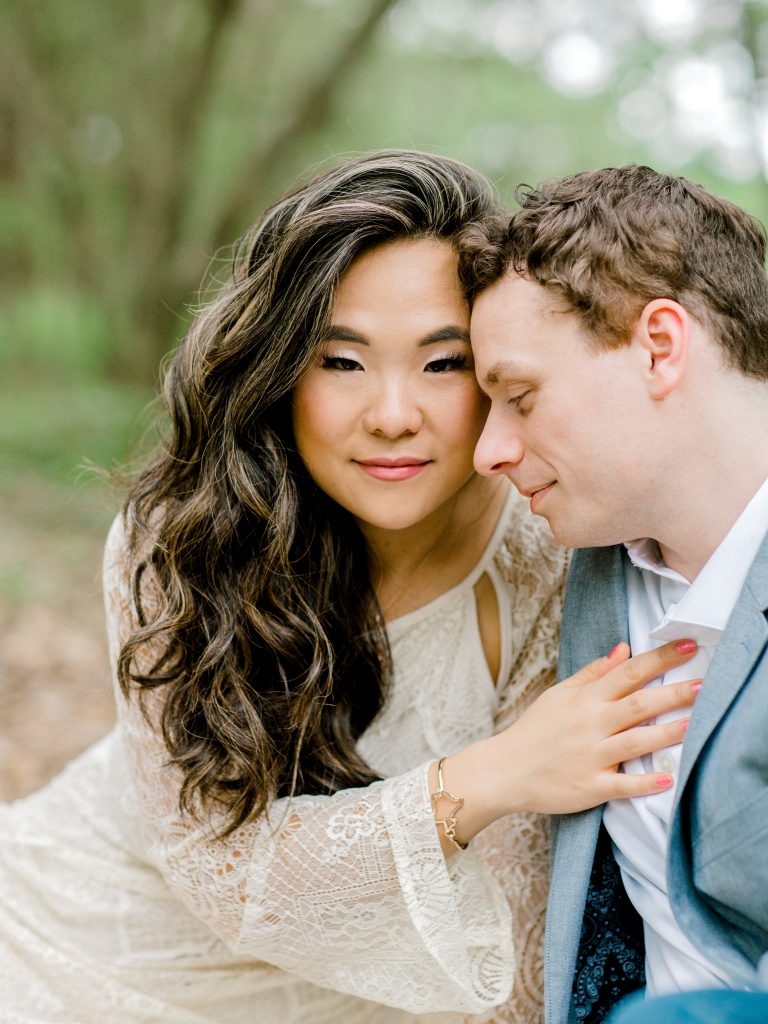 How did they pop the question?
It was a cold day in Michigan, with a low of -4. However, the sun was out and about and so were we.
The night before, we decided to go see Belle Isle, which is one of the first places that AJ and I ever went to together during my first visit to Michigan. The scenery was gorgeous, but the wind was really cold. So cold in fact, that I told AJ that I was going to go back to the car after we were done taking our selfie to compare and contrast Michigan summer to Michigan winter. Then, he said Why don't we take some pictures of the sunset? Isn't it beautiful?
Honestly, I really wanted to get back in the car. So I took 5 pictures above my head so that I could have some pictures of the sunset and wintery landscape for my photo album and then started fast walking back to the car. [Fast walking because running in the snow with the 5 layers of clothes just sounded silly.]
Then he caught me on my way back and started walking back with me. He held my hand and then turned me around so that I was facing the sunset and him. Gently, he took my hands in his and looked into my eyes with such warmth and purpose and said "Kristy, I wanted to ask you when we were down in Arkansas, but when our plans changed so did this. I've been trying to figure out when to ask you this question. I want to spend the rest of my life with you. Then he knelt down and said, Kristy, will you marry me?"
I was looking at him dumbfounded and felt all kinds of excited and nervous. I think my mouth was hanging open, but not producing any sounds. I think at one point in this process I said Are you serious? lol. But I said Yes!
My heart felt so fuzzy and full of love. I couldn't believe it. We went back into the car and he explained all the details and we watched the sun set into the night.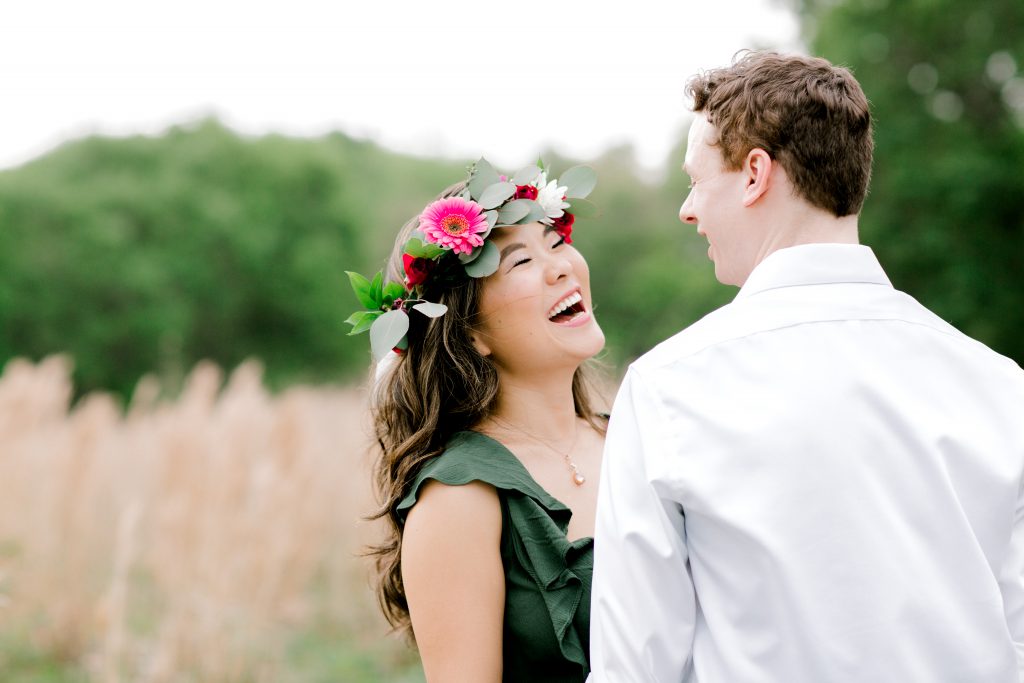 What are you most excited about for your upcoming wedding day?
Getting MARRIED!
Getting a last name that's easier to spell/say than mine (lol).
Being with our closest family and friends as we celebrate two families becoming one and we start our married lives together.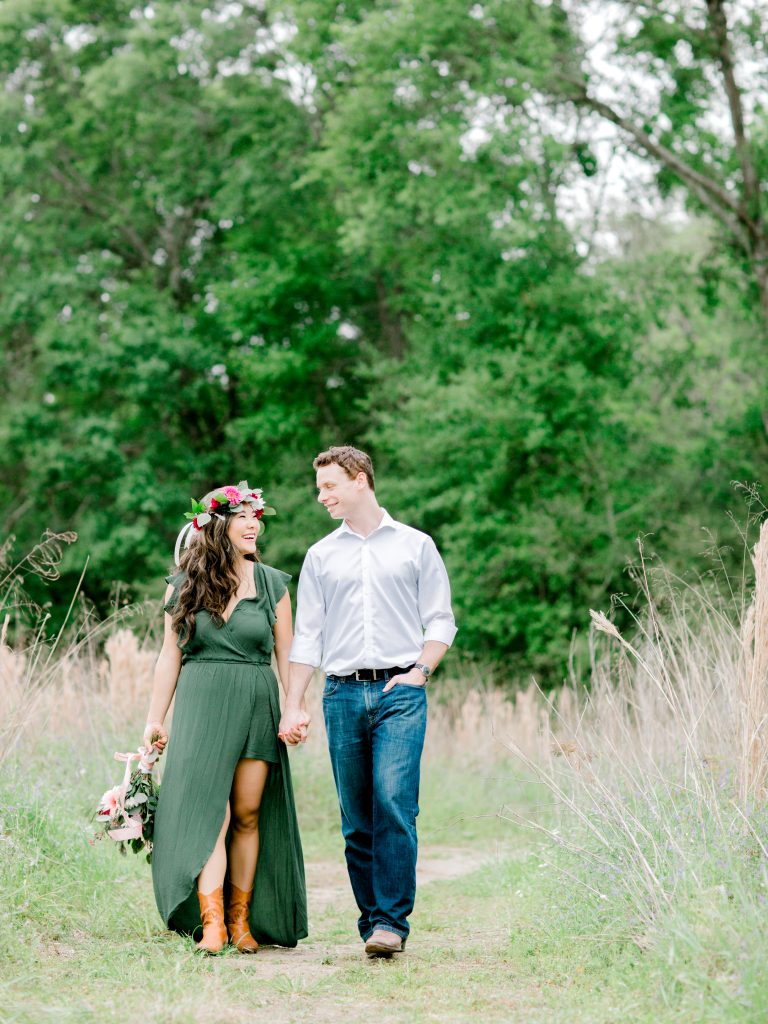 Tell us about yourselves. What are your hobbies? What do you like to do together? What's one fun fact about each person?
We are local-foodies, adventurous, and love to travel and learn as much as we love our doggies.
AJ is the introvert to my extrovert, and is a spreadsheet wizard. A Michigander, gardener, and hockey-player who thinks pizza should be its own food group. I identify as a creative and a foodie. A person who loves yoga as much as I love Texas and macarons. TOGETHER we're a marvelous team, ready and willing to explore the unbeaten path!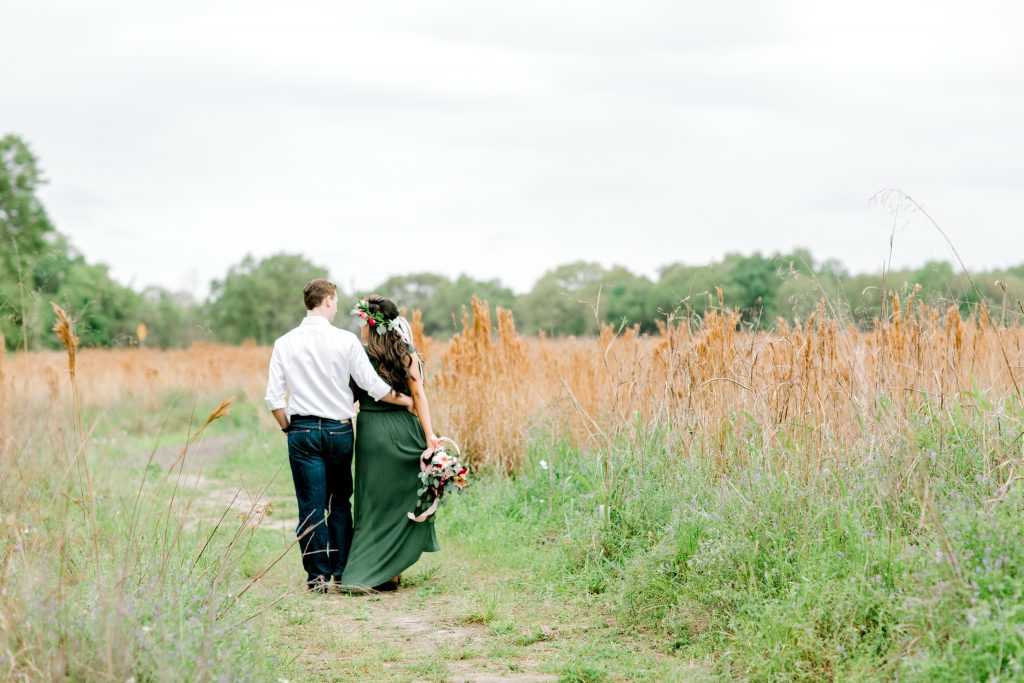 If you could pick on word to describe you as a couple, what would it be?
Adventurous
VENDOR CREDITS
Photographer: Marni Wishart | Location: Brazos Bend State Park, Texas